The Bluejacket Beer & Food Experience Tour includes a full tour of the brewery with five tasting pours followed by a specially prepared four-course beer pairing dinner crafted by The Arsenal's Executive Chef Kyle Bailey, Chef de Cuisine Dan Hahndorf and Beer Director Greg Engert. The dinner is held in our private dining mezzanine, overlooking the restaurant and bar, and can accommodate up to 20 guests. The ticket price includes the tour and dinner ($75), as well as the tax and gratuity ($24). For Tour FAQs, please visit the Tours page on Bluejacket's website. We kindly ask that any guests going on brewery tours wear closed-toe, comfortable shoes for your safety.
———-
Bluejacket was built to be a brewery without boundaries, allowing Beer Director Greg Engert and brewers Bobby Bump, Josh Chapman & Owen Miller, to create beers across the broadest range of styles and flavors possible. At Bluejacket, understanding of and respect for the traditions and techniques of classic brewing coexist with a spirit of constant experimentation, innovation, and collaboration, leading to delicious beers that showcase seasonality, culinary inspiration, and historic interpretation. Expect beers that range from intensely flavored to subtly nuanced; that offer something distinctive and satisfying for every palate and every plate; and that reflect equally the past, present, and future of genuine craft brewing. Soon, the brewery will begin shipping to carefully selected restaurants, bars, and retail outlets throughout the region.
Bluejacket's home restaurant and bar, the Arsenal, will feature a constantly rotating selection of twenty Bluejacket beers and five Bluejacket cask ales, all poured at the appropriate temperature, and many available only on-site. The menu, by Executive Chef Kyle Bailey of Birch & Barley/ChurchKey and Chef de Cuisine Dan Hahndorf, updates, refines and extends the classic fare of beer halls and public houses by featuring the best locally sourced products available and highlighting house-made specialties such as charcuterie, pastas, and a robust bread program from Pastry Chef Tiffany MacIsaac, whose renowned desserts will also grace the menu of offerings.
The space that Bluejacket occupies is as distinctive as the brewery itself. Built in 1919, the building—known as the Boilermaker Shops—was part of the Navy Yards ship and munitions manufacturing complex, and it is one of the few true, industrial buildings remaining in Washington, DC. We hope you find it as inspiring as we do as we add a new, very different chapter to its manufacturing history. (Photo: Marissa Bialecki)
Suggested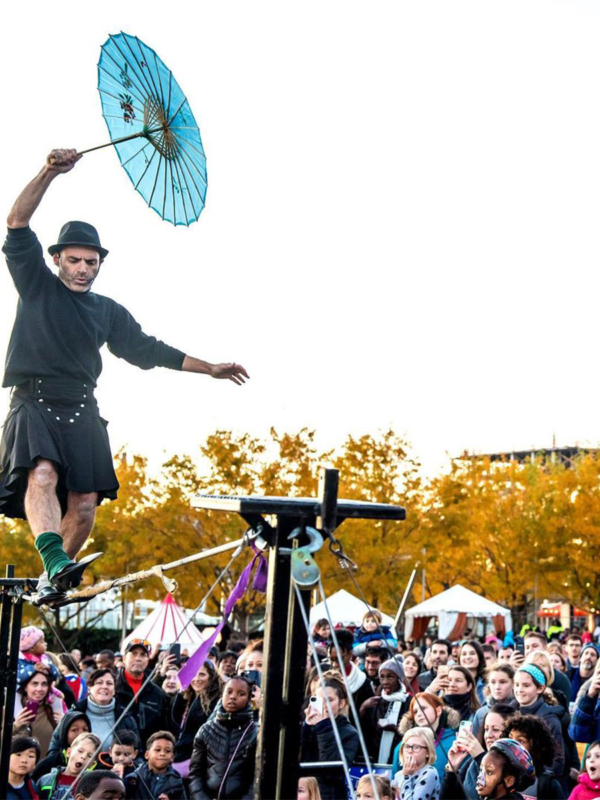 Save the date: Friday, November 12 from 5:30 – 8:30 PM More details to come!
Join us in celebrating the end of summer & the new school year with Back to The Yards! Yards Park will blast to the past for one night only as …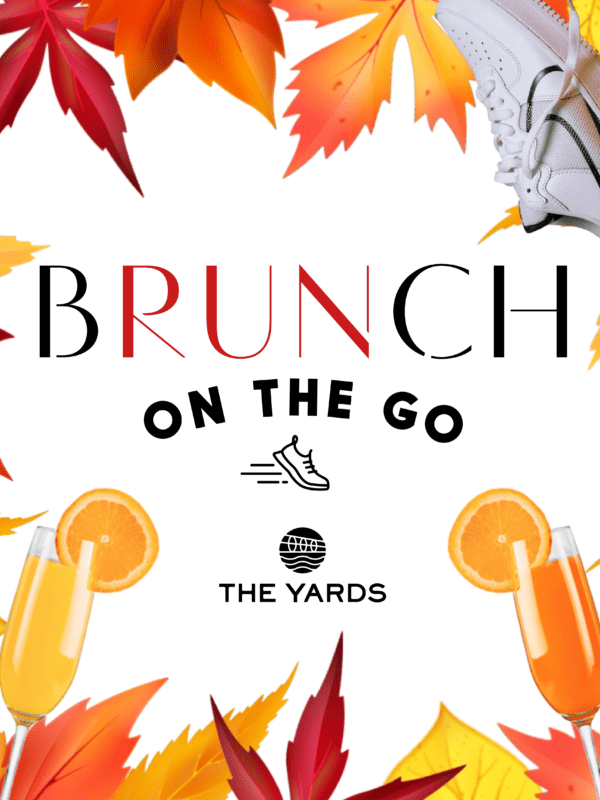 The Yards is partnering with Pacers to produce a cardio club for the brunching set. Treat yourself to bubbles and brunch with your walking/running crew on October 16, October 23, and …