Light Themed Art Installation at The Yards: Two-Week-Long Installation Melding Light, Sculpture and Music to Create Wonder
Light Yards: the innovative art installation spanning two weeks and three weekends at The Yards Park will kick off on Saturday, February 20 from 7pm to 10pm with a large-scale projection mapping visual display set to the beat of a live DJ set. The event's focal point and medium for the light display will be a 48 x 24 x 20 foot Point Cloud, and 12 x 12 x 12 foot Cube, constructed of industrial steel with illuminated white cubes designed by New York based light artist and architect John Ensor Parker. These light sculptures will remain throughout the two weeks and will be joined by giant luminescent rabbits by artist Amanda Parer starting on Saturday, February 27. Kicking off their US tour, families are invited from 3pm to 6pm to delight in the sight of the enormous glowing bunnies, while enjoying children's activities, including a giant Lite-Brite. That evening from 6pm to 10pm, The Yards Park will again meld music and art with a performance by electric violinist DJ Manifesto. In addition, food and beverage will be available for purchase on Saturday the 20th and 27th during the featured events.
Enjoy this unique sensory experience with family and friends, and complete your evening with a meal
at one of the many restaurants located within walking distance at The Yards.
Light Yards is free and open to the public. Cameras are welcome, media can RSVP by contacting Clare Zenczak at Clare@BrandLinkDC.com
WHERE: Yards Park | 355 Water Street SE | Washington, DC 20003. Directions can be found at www.TheYardsDC.com/explore/map. The Yards is metro accessible via the Navy Yard Metro on the Green line and Capitol South Metro on the Orange/Blue line. Parking is available on The Yards' surface parking lots.
Suggested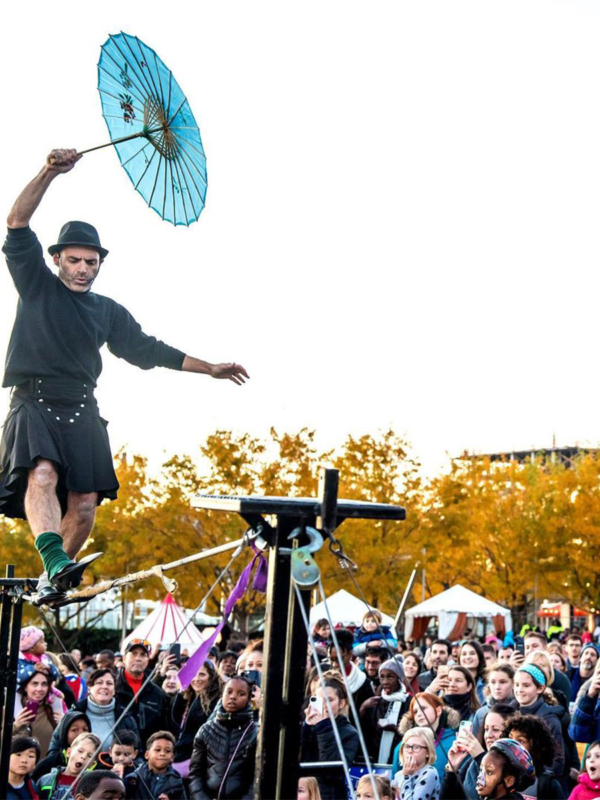 Save the date: Friday, November 12 from 5:30 – 8:30 PM More details to come!
Join us in celebrating the end of summer & the new school year with Back to The Yards! Yards Park will blast to the past for one night only as …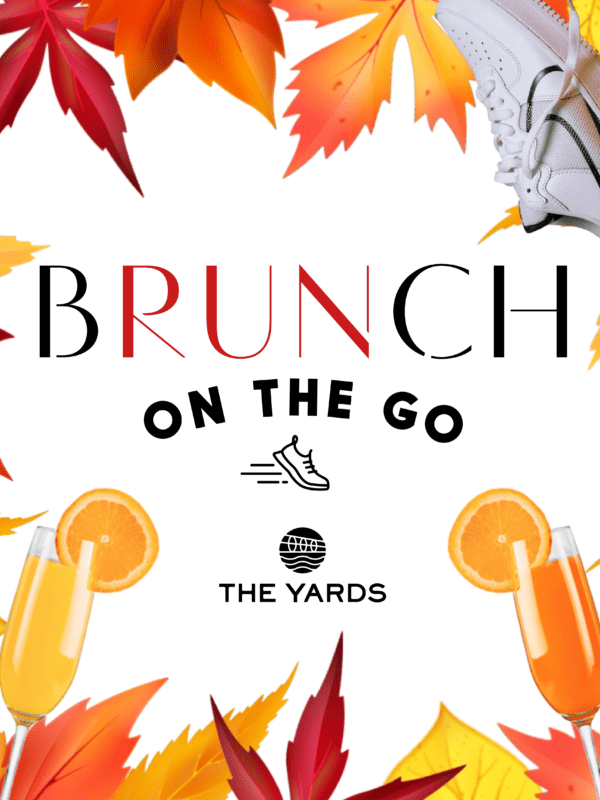 The Yards is partnering with Pacers to produce a cardio club for the brunching set. Treat yourself to bubbles and brunch with your walking/running crew on October 16, October 23, and …