ICE CREAM JUBILEE CELEBRATES LUNAR NEW YEAR WITH NEW FLAVORS AND TASTING PARTIES
Ice Cream Jubilee is celebrating Lunar New Year with new flavors and Asian-flavor inspired ice cream tasting flights. Tasting flight tickets ($16) include a serving of 6 limited edition flavors and an ice cream pint to take home. The tastings will occur at both Ice Cream Jubilee stores: February 3, 13, 17 at 301 Water Street SE, and February 4, 7, 14, 18 at 1407 T Street NW.  Visit http://bit.ly/icjlunar or www.icecreamjubilee.com to reserve seats.
What: Lunar New Year Ice Cream Tasting Flights at Ice Cream Jubilee. Each ticket is $16 and provides a tasting portion of 6 flavors and a pint to take home.
When: February 3-18, various dates and times
Where: Ice Cream Jubilee, 301 Water Street SE
Why: We at Ice Cream Jubilee have a passion for seeing the world in colors and flavors, and we love sharing this fun with our Washington, DC community! We are passionate about introducing new flavors to our customers and drawing from our culture, memories, and imagination.
Featured Flavors in the six-flavor tasting flight:
Citrus Sichuan Peppercorn – Freshly zested oranges and ground Sichuan peppercorns gives each taster a an 8 second flavor journey from familiar to unique. The light lemony aroma of sichuan peppercorns, native to Tibet and Nepal, create a tingling sensation in your mouth as you the orange-creamsicle-like flavor melts off your tongue. Each lick engages all your senses!
Roasted Barley Tea – Inspired by Korean and Japanese barley tea, this deeply rich flavor has nutty overtones that are reminiscent of sugar smacks cereal milk. We channeled our excitement for the Winter Olympics in Korea into this themed flavor!
Kiwi Lemongrass Chia sorbet – Did you know that Kiwifruits are native to China? We combined fresh kiwifruits (aka Chinese gooseberry) with handmade lemongrass syrup and chia seeds to make a light green, crunchy, refreshing, non-dairy sorbet.
Red Bean Almond Cookie – This flavor is a play off of desserts commonly found in American Chinatowns. Red adzuki beans are widely used in Japanese, Korean, and Chinese desserts, like sweet soups and pastry fillings. We've combined two of our favorites to make this unique mashup flavor.
Matcha Green Tea – The health benefits of ground green tea leaves are well documented, but we love the bright color and smoky flavor of this classic Asian ice cream, which is enhanced with our super-premium cream.
Thai Iced Tea – An Ice Cream Jubilee classic, we infuse Ceylon Thai black tea in our high butterfat cream, which lets the rainbow of flavor tones play out with hints of vanilla and sweet cream while delighting your eyes with its bold orange hues.
Suggested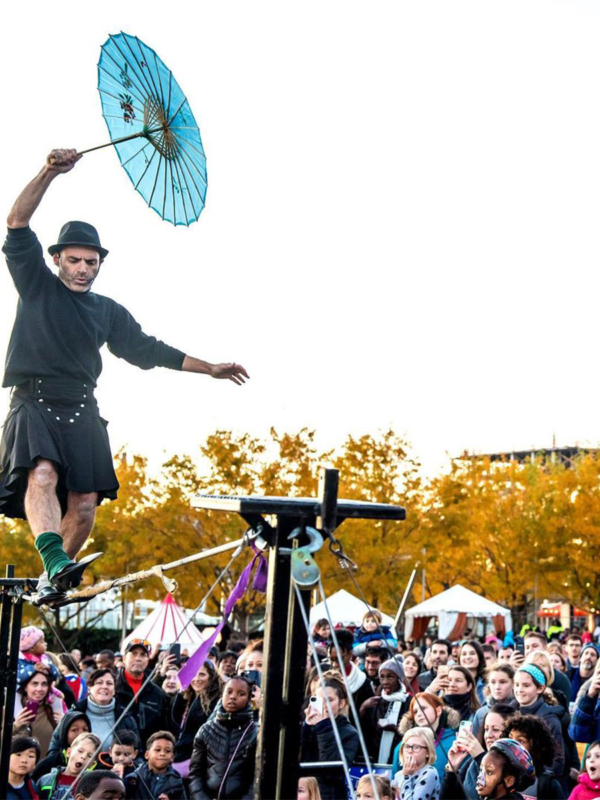 Save the date: Friday, November 12 from 5:30 – 8:30 PM More details to come!
Join us in celebrating the end of summer & the new school year with Back to The Yards! Yards Park will blast to the past for one night only as …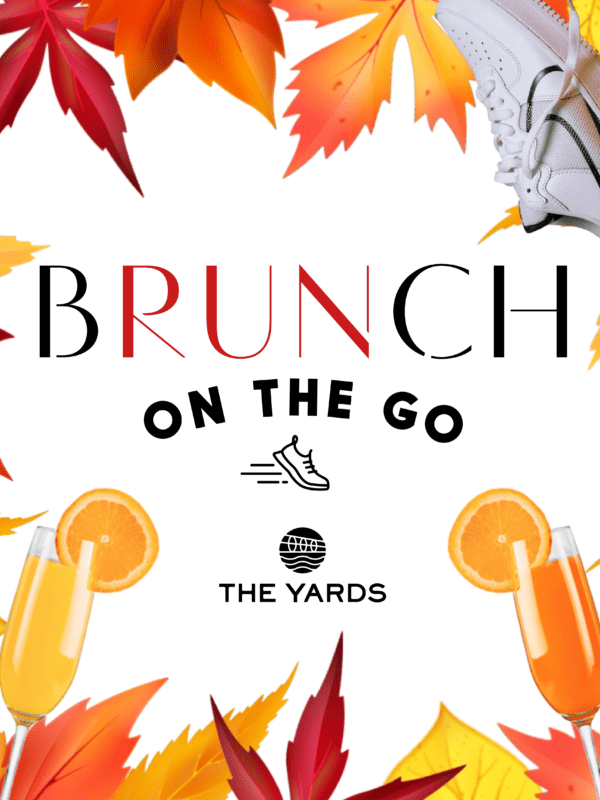 The Yards is partnering with Pacers to produce a cardio club for the brunching set. Treat yourself to bubbles and brunch with your walking/running crew on October 16, October 23, and …