Join Samantha Testa, owner of Painted Palettes, on the third Sunday of every month at Steadfast Supply for an afternoon of hand lettering, watercoloring, and good vibes!
WHAT YOU'LL LEARN: In this workshop, you will learn the basics of hand lettering using four unique pens and four different styles to practice. In addition, you will learn basic watercolor wash techniques to create a colorful watercolor background for your favorite quotation.
We'll go over the basics, so if you are a total newbie…don't worry, you've got this! If you have done some hand lettering before but would just like some more guidance, we can make that happen, too!
WHAT YOU'LL MAKE: At the end of this class, you will have practiced your new skills and made an original 5×7 quotation/watercolor piece of art to hang in your house or give as a gift!
WHAT'S PROVIDED: The workshop fee includes all materials necessary to create your very own print. You'll also get to take home a personalized hand lettering workbook with several styles of lettering and 4 unique pens perfect for hand lettering to continue making original art at home! Complimentary snacks and refreshments will be provided.
~ Kindly note: We will not be covering traditional, dip pen calligraphy. This is a modern hand lettering class, using pen and watercolor techniques that are equally awesome. ~
ABOUT THE INSTRUCTOR: Samantha Testa is an artist living in Washington, DC. In her hometown of Youngstown, Ohio, her grandfather instilled a love of creating art that has lasted her entire life. In January of 2016 she made this love official and created her business, Painted Palettes.  Since then, Samantha can be found teaching hand lettering workshops and she spends time painting commissioned artwork and expanding her growing line of prints and stationery. Sam loves puns, coffee, red wine, pickles, fresh flowers, 70-degree days, brand new markers, and the "little things." When Samantha studied abroad in Italy many years ago, she visited an artist's studio in Ravenna. Posted on the door of this studio was a simple sign.  It said, "Life without art is stupid." She agrees wholeheartedly.
All attendees will receive 10% off any day-of Steadfast Supply purchase :)
TICKET COST: $70
RESERVE YOUR SEAT: CLICK HERE
Suggested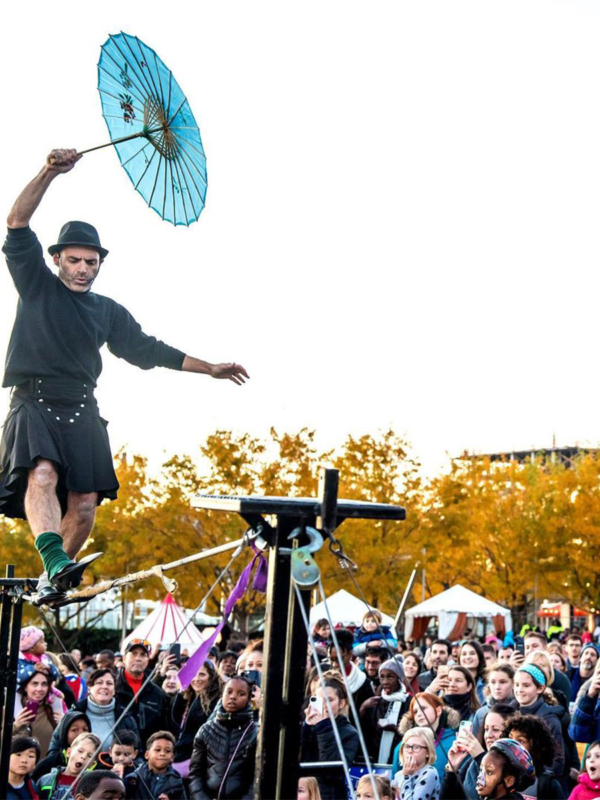 Save the date: Friday, November 12 from 5:30 – 8:30 PM More details to come!
Join us in celebrating the end of summer & the new school year with Back to The Yards! Yards Park will blast to the past for one night only as …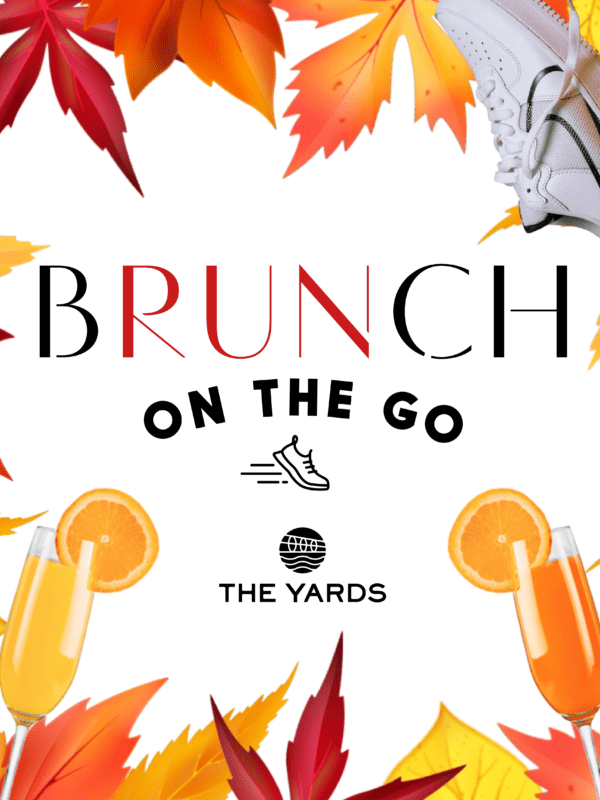 The Yards is partnering with Pacers to produce a cardio club for the brunching set. Treat yourself to bubbles and brunch with your walking/running crew on October 16, October 23, and …